Find Confidence in Your Financial Future
We aim to protect your assets to help you not only get to retirement, but through retirement.
Get started in 3 easy steps:

We'll examine your current financial situation and tailor a plan to determine your specific retirement needs

Receive a custom strategy to help you reach your unique retirement goals.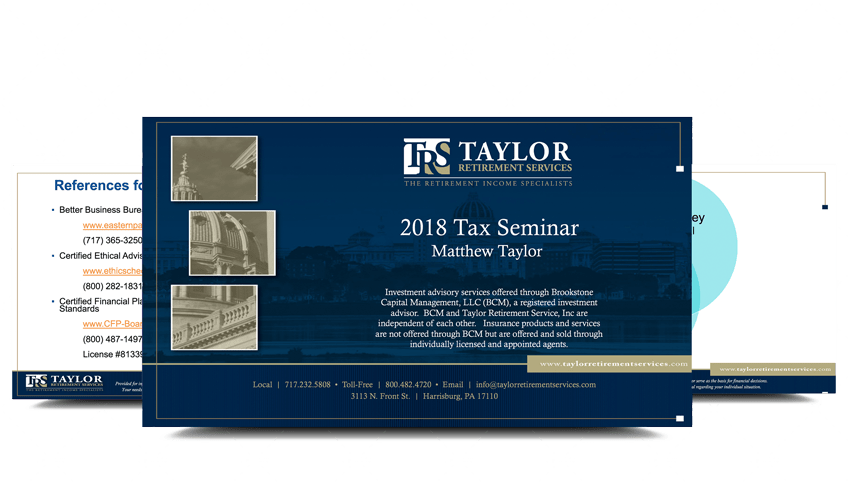 Instant download
Matt's Tax Seminar Presentation
Learn how to win under the new tax laws. Find out how it will affect your business and your investments.
Learn what you should do now.