Find More Confidence in Your Financial Future
We aim to protect your assets to help you not only get to retirement, but through retirement.
Get started in 3 easy steps:

We'll examine your current financial situation and tailor a plan to determine your specific retirement needs

Receive a custom strategy to help guide you to reach your unique retirement goals.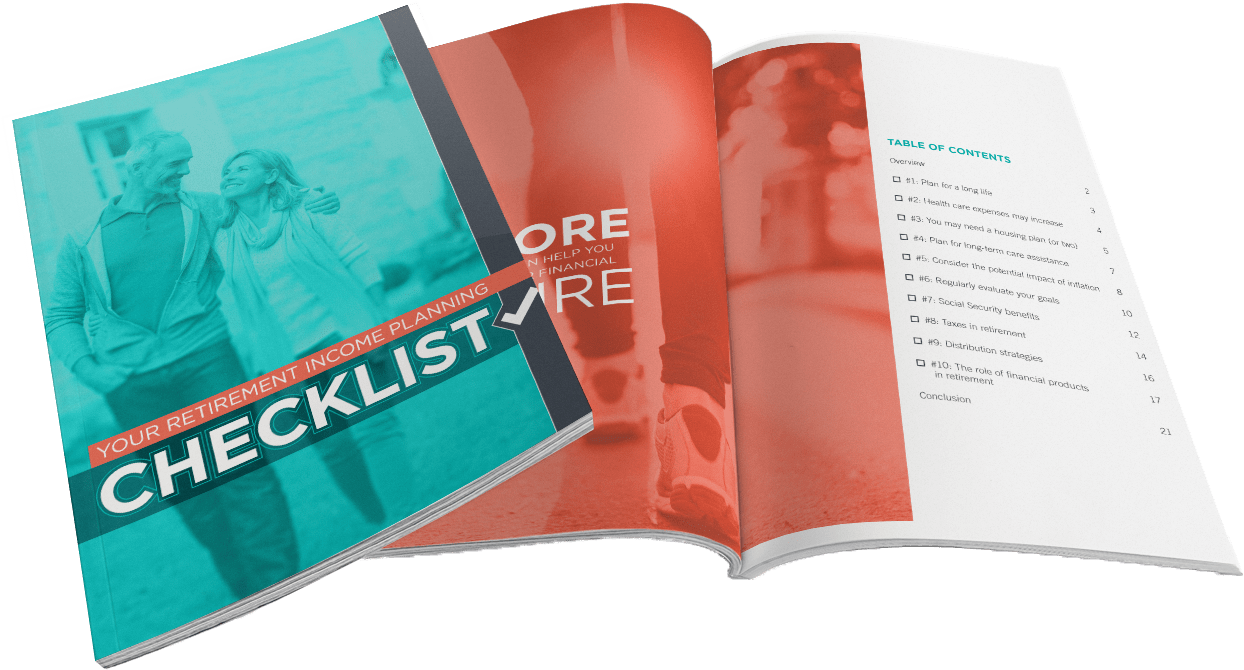 Instant download
Explore 10 Topics to Prepare for Retirement
"Your Retirement Income Planning Checklist" is 24 pages of thought-provoking guidance aimed at helping you assess your current strategy, including:
How to plan for a long life
Why you may need a housing plan (or two)
Planning for health care and long-term care assistance
Attend a Live Event
Attend one of our informational seminars to learn more about retirement income strategies, wealth management and more.